JK Rowling posts letters of rejection on Twitter to help budding authors ?>
JK Rowling posts letters of rejection on Twitter to help budding authors
Harry Potter writer shares publishers brush-offs for first Robert Galbraith novel to inspire other authors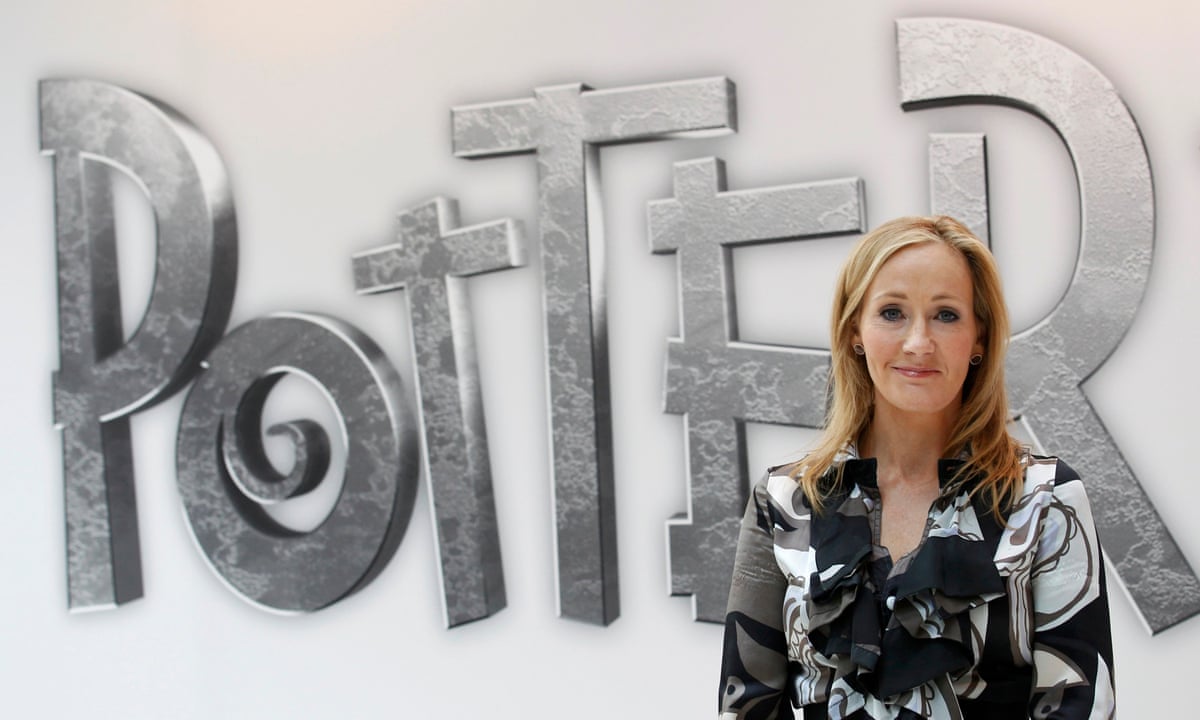 Harry Potter author JK Rowling has shared two rejection letters she received from publishers while writing under her pen name, Robert Galbraith.
The famous author posted them on Twitter to encourage other writers.
She posted the letters relating to her first post-Potter novel, The Cuckoos Calling, after a fan asked for a picture of a rejection letter.
She said: The Potter ones are now in a box in my attic, but I could show you RGalbraiths?.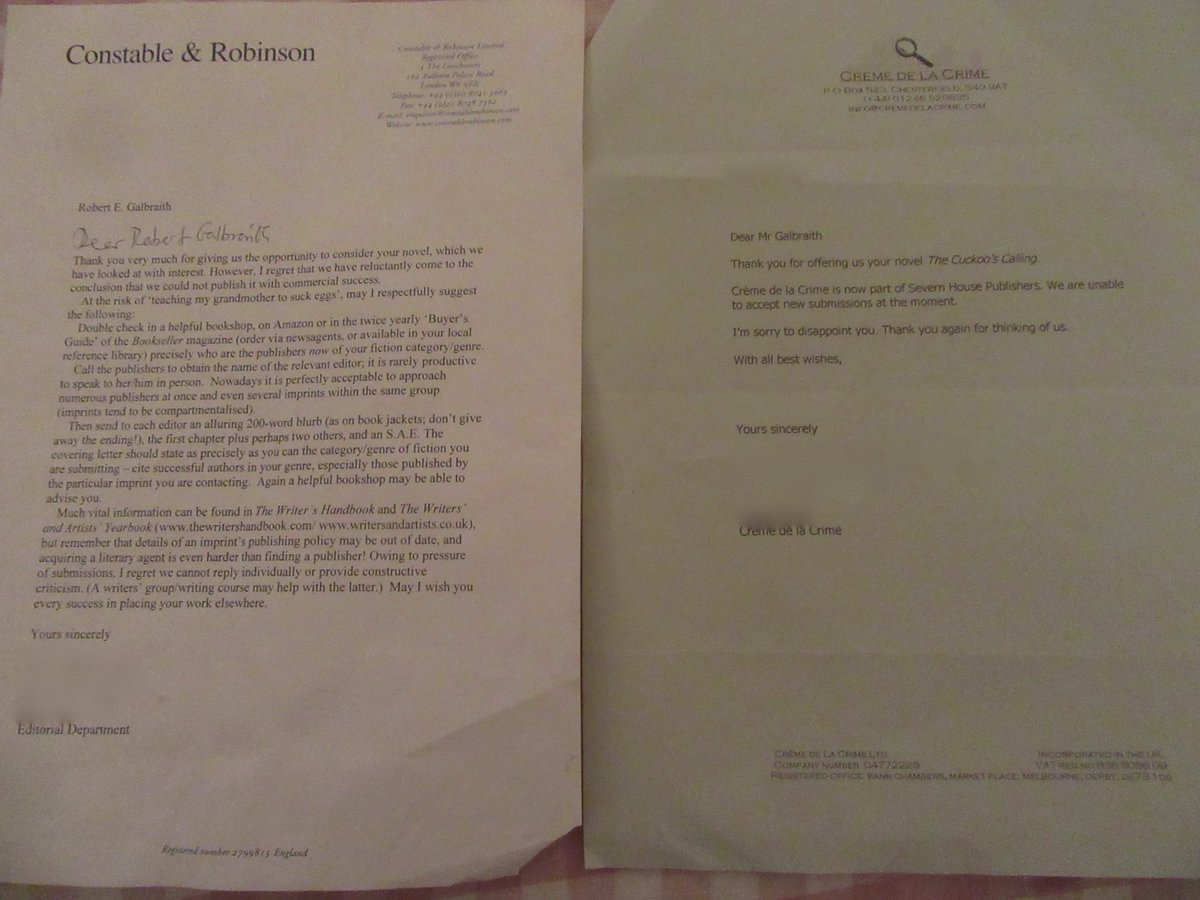 One of the letters, from publishing house Constable & Robinson, said: I regret that we have reluctantly come to the conclusion that we could not publish it [your book] with commercial success.
The letter also suggested she double-check in a helpful bookshop or in the biannual buyers guide of Bookseller magazine about who the current publishers of her fiction genre were.
The second letter, from Creme de la Crime, explained that the publisher had become part of Severn House Publishers and was unable to accept new submissions at the moment.
The author Joanne Harris joined the Twitter discussion, saying she got so many rejections for her popular 1999 novel Chocolat that she made a sculpture ….
In reply to a fan who asked if any of the publishers who had rejected her had turned down Harry Potter, she said: Yes, the publisher who first turned down Harry also sent RGalbraith his rudest rejection (by email)!.
She ended the conversation by giving a fan advice on getting the courage to risk it all, telling them: I had nothing to lose and sometimes that makes you brave enough to try.
The Harry Potter series has sold more than 400m books and Rowling has won multiple awards. The eight film adaptations of the novels have been named as the second-highest grossing franchise and film series of all time.
Read more: http://www.theguardian.com/books/2016/mar/25/jk-rowling-harry-potter-posts-letters-of-rejection-on-twitter